Electrician Services on Cape Cod
If you are like most homeowners in the Cape Cod area, you are concerned with the safety and comfort of your family as well as the long term value of your home. Fronius Electric is a premiere provider of electrical services on Cape Cod. We use the highest quality products, with warranties and guarantee the job is done right the first time around. We handle everything from new construction and remodels down to simple electrical fixes every home needs.
Is it time for a rewiring upgrade?
If your home was built before 1980, there is a good chance your wiring or electrical power panel could use an upgrade. Fronius Electric offers an affordable home safety inspection service. If any problems are found, the cost of the inspection can be used towards any upgrades or repairs. New wiring adds value to your home and will give you peace of mind knowing that your home is safe from any electrical problems caused by aging infrastructure.
We can help your business conserve energy costs
Every business needs to conserve money, your energy bill is a good place to start. We can analyze your energy needs and usage patterns to provide more efficient solutions. We can also provide you with solar options for your commercial needs. Give us a call and let Fronius Electric help you with your success!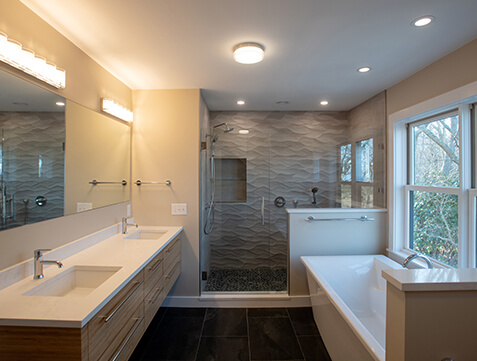 Home electrical repair and installation
Low Voltage Electrical Installations
Commercial Electrical Services
19 Tradesmen Circle #5 East Falmouth, MA 02536